Our Team
---
Our Founders
Richard Rusczyk
Art of Problem Solving was founded by Richard Rusczyk in 2003 to create interactive educational opportunities for avid math students. Richard is the author or a co-author of 7 AoPS textbooks and a past Director of the USA Mathematical Talent Search. He was a participant in National MATHCOUNTS, a three-time participant in the Math Olympiad Summer Program, and a USA Mathematical Olympiad winner (1989). He received the World Federation of National Mathematics Competitions Paul Erdös Award in 2014. He graduated from Princeton University in 1993, and worked as a bond trader for D.E. Shaw & Company for four years. AoPS marks Richard's return to his vocation - educating motivated students.
Glen Dawson
In 2014, Glen founded a learning center in Morrisville, North Carolina, that two years later became the first AoPS Academy campus. Glen served as the National Director of AoPS Academy until his retirement in 2019. He has experience as a college math professor, statistician, and expert SAS programmer. He has been a professional math tutor for many years, and specializes in training academically-advanced and high-performing math students. Glen is a graduate of Duke University and holds a graduate degree in statistics from Boston University.
David Patrick
Dave joined AoPS in 2004. He is the author or a co-author of 4 AoPS textbooks. Dave earned the sole perfect score on the American High School Mathematics Examination (AHSME) in 1988 and was a USA Mathematical Olympiad winner that year. He attended the Research Science Institute (RSI) in 1987, and the Math Olympiad Summer Program in 1988, where he first met fellow student Richard Rusczyk. He also finished in the top 10 on the Putnam exam in 1991. Dave graduated from Carnegie Mellon in 1992 with a BS in Mathematics/Computer Science and an MS in Mathematics. He went on to earn his Ph.D. in mathematics from MIT in 1997. He was an acting Assistant Professor at the University of Washington from 1997 to 2001. Dave is originally from Western New York and is an alumnus of the SUNY Buffalo Gifted Math Program.
---
Directors
Interested in joining our team? Click here to learn more!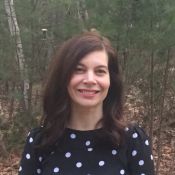 Julie Kemeklis Campus Director
Julie is the Campus Director for AoPS Academy Princeton. She earned undergraduate degrees in business and Spanish, and an MA in Spanish literature from the University of Georgia- where she also studied French. Julie has taught language courses at Georgia State University in Atlanta and Pace University in New York. Later, she taught English at Berlitz's Rockefeller Center location before starting her own business teaching English as a second language to the employees of global companies with offices in New York. Julie managed the Berlitz Princeton Language Center before joining AoPS Academy Princeton. She is also a freelance writer, having published content online and in print. When not at AoPS or spending time with family, Julie can be found reading historical fiction, writing, on a tennis court, or somewhere out in nature. She especially values sharing her love of books, words, languages and literature with young learners.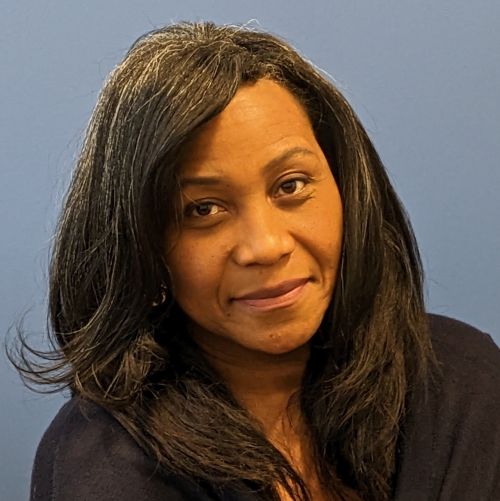 Dr. Renée Hanson Associate Director
Dr. Renée Hanson earned her joint PhD degree from Rutgers University, The New Jersey Institute of Technology (NJIT), and Rutgers Biomedical and Health Sciences: Rutgers School of Nursing specializing in Urban Systems: Global Urban Studies/Urban Education, Health, and Environment. Renée was awarded a highly competitive dissertation fellowship from Rutgers University-Newark. Hanson also has a master's degree in sociology from American University. Her areas of interest are in education, health, data science, statistics, environment, history, sociology, urban studies, and policy. Hanson has over fifteen years of professional expertise as a scholar for a public policy corporation, researcher, education program and project coordinator, education specialist, teacher, and consultant. As an emerging scholar, Hanson was funded for research on K-12 education, health and other areas concerning communities of color. She was the program coordinator for the American University Ronald E. McNair Scholars program which recruits low-income, first-generation and/or underrepresented undergraduate students at American University and the University of the District of Columbia in preparation for doctoral study. In addition, Renée has a dozen published articles/reports in education, health, sociology, and history. Renée also enjoys art/drawing, music, singing, dancing, and reading.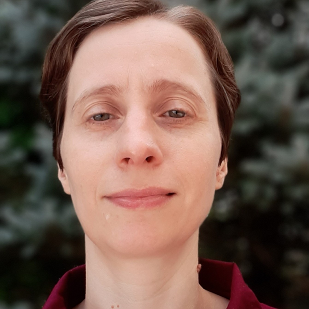 Iuliana Radu Associate Director
Iuliana is an Associate Director for AoPS Academy Princeton. Her love of math blossomed early, spurred by the brainteasers her father regularly challenged her with. They taught her that math is not only precise and logical, but also playful, creative, and encouraging imagination. Iuliana participated in Romanian Math Olympiads and completed a BS in mathematics and an MS in computer science at the University of Bucharest before coming to the United States to teach college math. She then completed a PhD in mathematics education at Rutgers University, during which she researched how students think about mathematical infinity. Before joining AOPS, Iuliana taught math and math education courses at Rutgers University and coordinated the Rutgers Math Teachers' Circle. In her spare time, Iuliana enjoys hiking, music, and table tennis.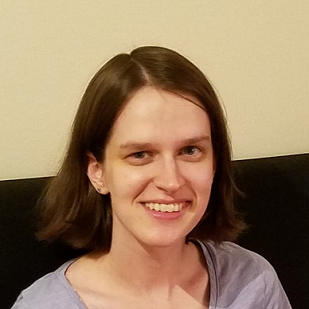 Bertilla Sieben Associate Director
Bertilla is an Associate Director for AoPS Academy Princeton. A graduate of Princeton University, she earned a bachelor's degree in French while also completing substantial mathematics coursework. Before coming to AoPS Academy, she was a student teacher of math and French at Princeton's John Witherspoon Middle School, and has also worked as a course assistant and grader for AoPS Online and a counselor at the Bridge to Enter Advanced Mathematics (BEAM) summer program. Bertilla spent her own middle and high school years in Hungary, where she attended a school with a special math curriculum and enjoyed taking part in math competitions, including USAMTS, AMC, and AIME. When she isn't exploring math with young learners, Bertilla enjoys board games, crochet, and playing the piano.
---
Office Staff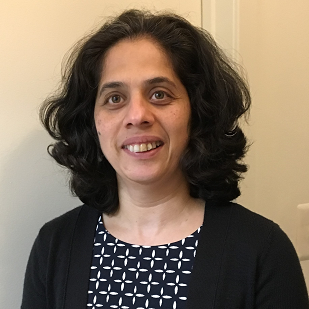 Bhagya Guhagarkar Administrative Coordinator
Bhagya is the Administrative Coordinator for AoPS Academy Princeton. She earned an undergraduate degree in architecture from Visvesvaraya Institute of Technology in Nagpur and a postgraduate qualification from the Center for Environmental Planning and Technology, Ahmedabad. She has taught undergraduate and graduate level courses in an architectural college in India for 2 years. Bhagya also worked at a design firm where she did spatial problem solving for interior spaces and for amusement parks. Additionally, she has experience teaching elementary level students at the YMCA after school program. Her passion for geometry and logic puzzles comes from her parents - mom, a math instructor, and dad, an engineer. She was introduced to AoPS through the Beast Academy books that her daughter used, and continued to be impressed by the content as she progressed to higher levels. Bhagya loves painting and travelling with her family (especially to national parks). Her artwork has been exhibited in local galleries.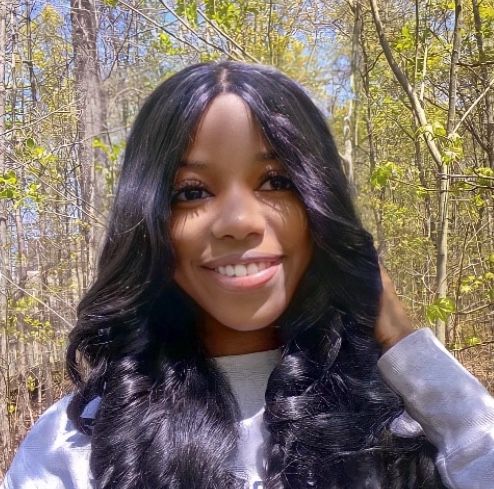 Makala Amos-Whitfield Front Desk Associate
Makala is a Front Desk Associate for AoPS Academy Princeton. The educational philosophies at AoPS Academy perfectly align with Makala's prior experience working as a front desk and supporting staff member at different jobs, and she is thrilled to support children and their families as they pursue accelerated learning. Her love for teaching, assisting people, and art prompted her to study for a degree in art education at The College of New Jersey. As a rising Junior in college, she has had multiple opportunities to student teach and during the summer work as a camp counselor among a variety of age groups. Outside of working at AoPS Academy, Makala also enjoys painting, drawing, yoga, listening to music, watching basketball, traveling, and spending time with family.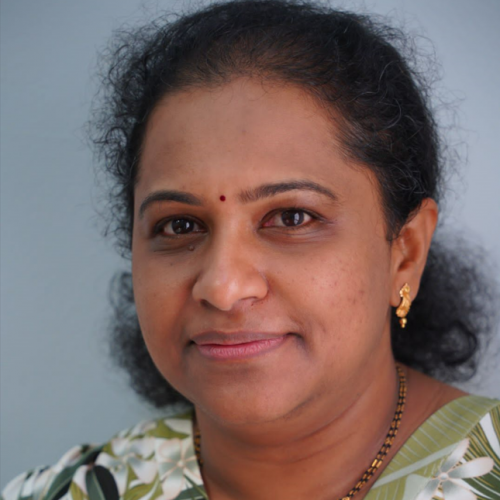 Sujeetha Garimalla Front Desk Associate
Sujeetha is a Front Desk Associate for AoPS Academy Princeton. She earned her undergraduate degree in pharmacy from Nalanda College of Pharmacy, Andhra Pradesh, India. She loves to solve puzzles and play math games with her son. Sujeetha finds joy in spending time with family and friends. In her free time, she can most often be found in her kitchen experimenting with new recipes, knitting sweaters and scarves or listening to music.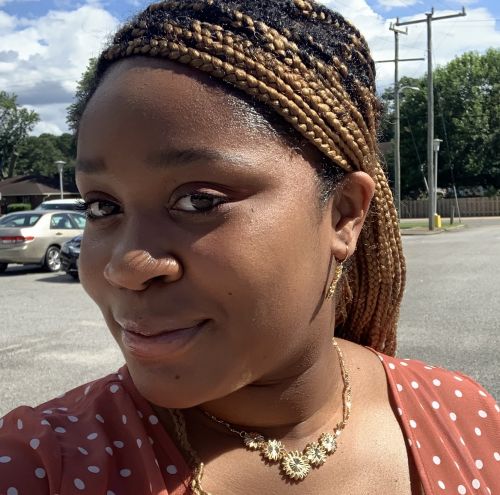 Oluwakemi Olaleye Front Desk Associate
Kemi is a Front Desk Associate for AoPS Academy. She is currently studying communications at Mercer County Community College and is interested in earning a bachelor's degree in environmental sociology. She spent two years at Syracuse University as an environmental engineering student, furthering her background in STEM education. Kemi has learned leadership experience through doing peer leadership and leading retreats in high school, in addition to her experience as a student. When she's not studying, Kemi enjoys reading, playing video games, listening to music, and spending time with her friends and family. She is very interested in topics concerning climate change and environmental justice.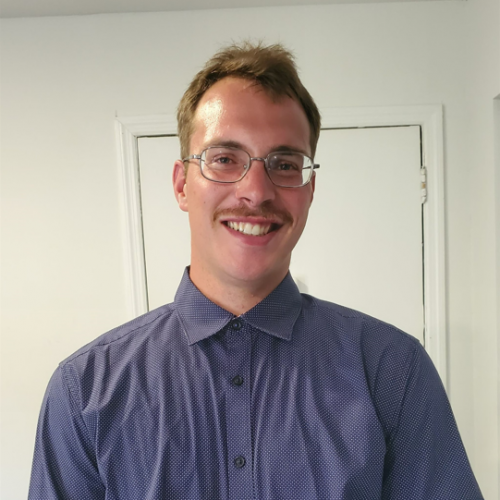 Ronald Scheuermann Front Desk Associate
Ron is a Front Desk Associate for AoPS Academy Princeton. He is thrilled to work with and support students and families in an environment where he feels he would have fit in well as a child. He enjoys being outdoors in nature, and is currently also working as a landscaper while taking classes in pursuit of his accounting degree. When not working or studying, Ron can be found reading science fiction novels, building model airplane kits, and playing board games with friends.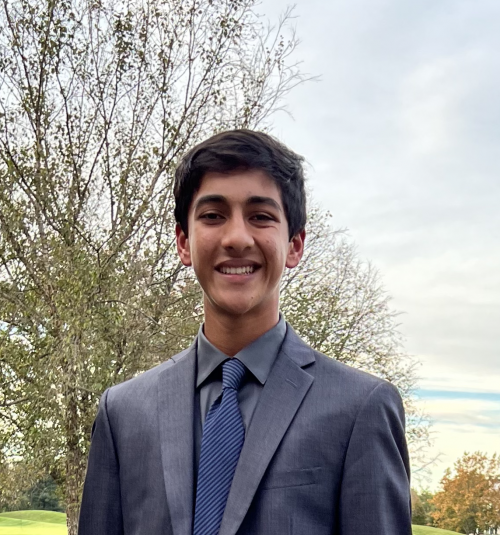 Aadi Vadhavkar Front Desk Associate
Aadi is a Front Desk Associate for AoPS Academy Princeton. He is ecstatic to assist students and their families in pursuing accelerated learning. The education principles at AoPS Academy perfectly suit his experience as the robot manager of his robotics team, which is coming off of a world competition qualifying season. Outside of school and extracurricular activities he enjoys playing basketball and tennis, as well as listening to music and podcasts.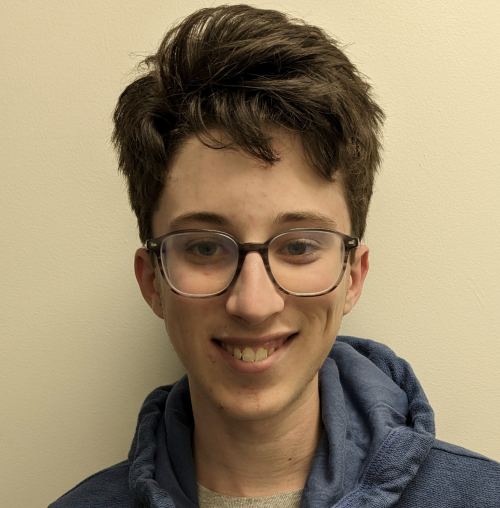 Eli Herbst Math Teaching Assistant
Eli has been interested in mathematics from an early age and loves sharing that passion with students. Before joining our team in 2020 as a math teaching assistant during the summer sessions, he had independently tutored students of all ages in mathematics. Eli is currently studying mathematics and linguistics at the University of Maryland, where he is seeking his bachelor's degree in mathematics. In his spare time, Eli enjoys solving puzzles and playing board games, sports, and video games.
---
Instructors
Interested in joining our team? Click here to learn more!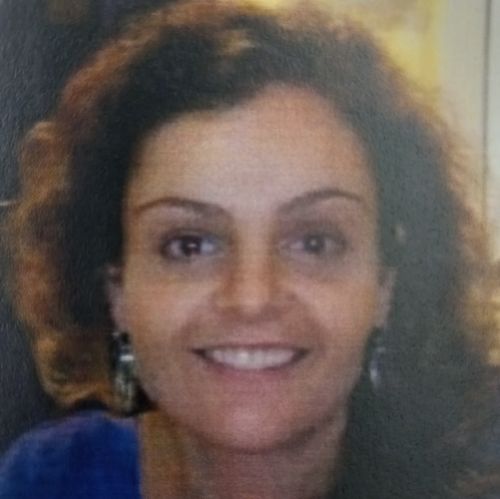 Lauren Anania
Lauren teaches language arts at AoPS Academy. She has worked in education for the past thirteen years as a teacher in New Jersey, Spain, and Costa Rica, focusing in areas such as Spanish, elementary school, English as a Second Language, and Special Education. Lauren earned her bachelor's degree in Spanish and her master's degree in elementary education from Rutgers University. She recently completed a master's degree in English as a Foreign Language from Fairleigh Dickinson. She loves learning and using literature, especially children's books, to promote creativity, perspective and discussion. In her free time she enjoys yoga, running, painting, re-reading some of her favorite books, and spending time with loved ones.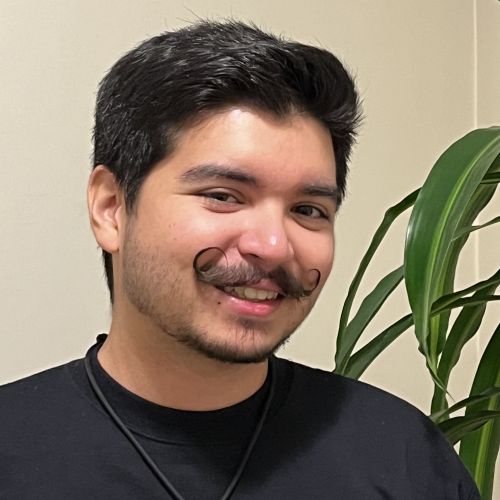 Matthew Antony
Matt was once a student of AoPS, and he is thrilled to be returning now to Art of Problem Solving as a math teacher at the Princeton Campus. An avid player of computer games his whole life, Matt quickly became immersed in programming and went on to earn his BS in computer science from NJIT. He also discovered his passion for teaching there, and after spending much of his degree as a teaching assistant. Matt is now a professor of computer science at NJIT. He also loves drumlines and teaches the highly-competitive drumline at one of his alma mater drum corps. In his spare time, Matt can be found listening to experimental electronic music, reading stories online, and trying to break his speed-typing record of 170 WPM.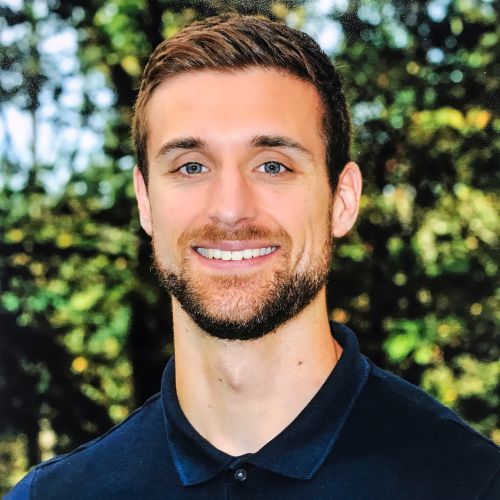 Michael Berezny
Michael has been teaching math for roughly ten years, with the purpose of inspiring his students to develop the confidence, resilience, and positive mindset necessary for personal and professional success. He does this by incorporating growth mindset, character development, and creative problem solving into his classroom. He also has hosted several after school programs for math, business, chess, and study skills. He is a certified elementary and middle school math teacher, and holds several certificates in positive psychology coaching. When Michael isn't teaching or coaching, he is playing sports, reading books, creating music, hiking mountains, or having fun with his friends.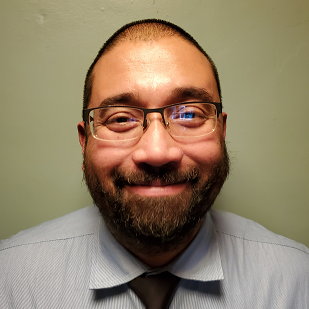 Carlos Bovell
Carlos has been a public high school teacher for nearly twenty years. While earning his math degree at the College of New Jersey, he liked meeting during professors' office hours to discuss intractable problems, which led them to ponder other unanswerable questions: What is mathematics? Can mathematical objects be known? Some faculty suggested that he pursue philosophy alongside math, a suggestion culminating in Toronto where he successfully defended a master's thesis: "Rhetoric More Geometrico in Proclus' Elements of Theology and Boethius' De Hebdomadibus." Carlos also completed an MS degree in mathematical computer science at Rutgers University-Camden. Among his publications are a book entitled, Ideas at the Intersection of Mathematics, Philosophy and Theology, and an article entitled, "The Mathematician Is Not Really the Pure Theoretician but Only the Ingenious Technician."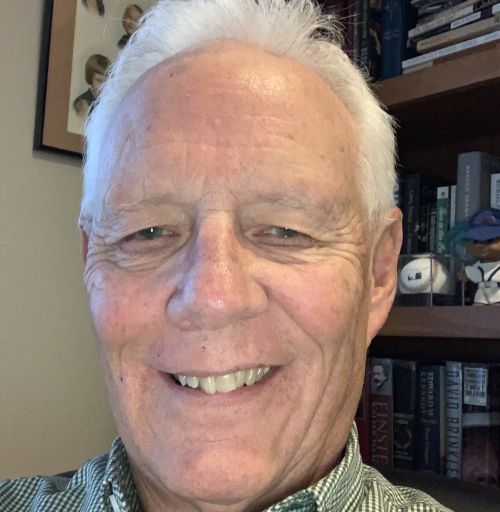 Ken Branson
Ken is a retired journalist and public relations professional with a passion for teaching others to write and communicate well. As a media relations manager he spent 14 years with Rutgers University helping marine scientists, psychologists, neuroscientists and linguists explain themselves and their work to the public. His placements have included ABC News, Fox News, NPR, NJN News, The New York Times, and the Washington Post. Ken is also a substitute teacher with experience teaching students in grades K-12 and covering subjects as diverse as history and wood shop. Ken continues his passion for writing in retirement – fiction, essays and memoirs. When not writing, he enjoys hiking and kayaking.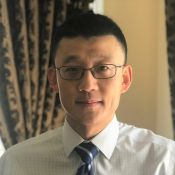 Dr. Li Chen
Li teaches math at AoPS Academy Princeton. His passion with math started with his own Olympiad math competition experience as a high school student. He likes working on challenging math problems and sharing elegant solutions with his students. Li earned his PhD degree in electrical engineering from Princeton University. After working in the financial industry for more than fifteen years, he decided to be a math teacher. When not teaching, he loves playing golf, tennis and basketball.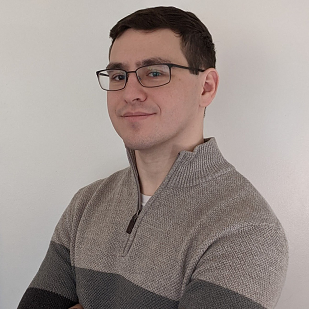 Alan Chernoff
Alan teaches math at AoPS Academy Princeton. He earned his bachelor's degree in mathematics and master's degree in economics from Rutgers University New Brunswick. Additionally, Alan is currently pursuing a PhD in economics. Alan has taught a variety of courses at Rutgers, TCNJ, and even Princeton, from statistics to American economic history to The Philosophical and Economic Roots of Inequality. He has also taught various levels of math, statistics, and physics at many after school extra-curricular programs. When he isn't studying economics or math, Alan is a big fan of Lego and various trading card games, which he has been assured are both very cool interests to have.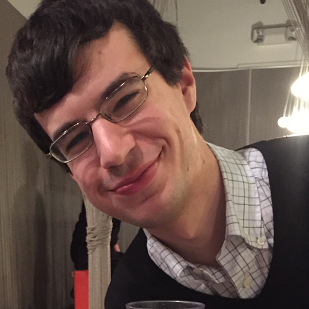 Brian Claus
Brian earned his BA in astrophysics at Harvard University where he discovered a passion for teaching math and science. Before moving to New Jersey he worked in Massachusetts as a physics teacher and Planetarium Program Director. He loves listening to students tackle a new problem and then helping them share and refine their ideas. When not teaching he can be found learning a new board game, stargazing, or talking about anything Star Wars.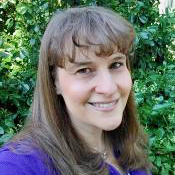 Arlene Cohen
Arlene holds a BA in cognitive science from Wellesley College. She has taught middle-school math in central New Jersey for over twenty years at Princeton Day School and The Pennington School. Motivated by her passion for introducing students to the creative side of problem solving, Arlene has also helped bring the Destination Imagination program to local schools. Outside the classroom, she is an award-winning needlework designer whose patterns are purchased by stitchers around the world.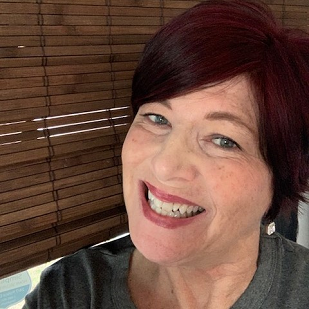 Lisa Dekis
Lisa is thrilled to be teaching language arts at AoPS Academy Princeton. She brings a wealth of knowledge and experience to the classroom, having worked with students of all ages and levels from elementary school through high school. Lisa holds a bachelor's degree in liberal studies from Rider College and a master's in English literature from Rosemont College where she focused her studies on Leo Tolstoy's short stories and environmental icon narrative poet Robinson Jeffers. She transitioned to teaching after retiring from a career in the scientific, marketing, and financial sectors of the pharmaceutical industry. Lisa is passionate about many things- among them travel, friendship, reading, kindness, tolerance, open-mindedness, and a concrete belief in the inherent greatness of children.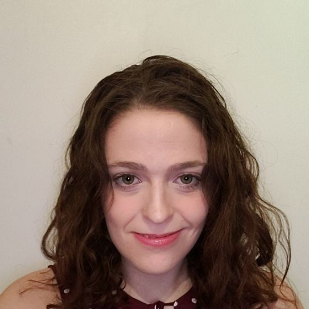 Kim Feldman
Kim teaches math at AoPS Academy Princeton. She studied philosophy and computer science at The College of New Jersey and first began teaching in Chengdu, China in 2017. After discovering her passion for teaching, she has been helping students learn advanced math in the US at various after school programs ever since. When not teaching, she spends most of her time on creative endeavors such as computer programming, baking, crocheting and cold process soap making.
Eli Friedberg
Eli teaches language arts at AoPS Academy Princeton. He majored in film & writing at Hampshire College, and currently teaches in the Princeton public school district while working as a freelance film critic and journalist in his spare time. Unsurprisingly Eli loves using examples from film and popular media to illustrate rhetorical, literary and philosophical concepts, much to his students' enjoyment. When not teaching, writing, or watching movies, Eli can be found taking care of his pets (a dog and a cat) and going on long walks throughout the greater Princeton area.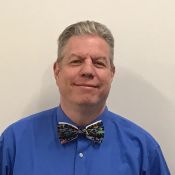 Mitchell Fuhr
Mitch teaches mathematics at AoPS Academy Princeton. He graduated from New York University with a BA in economics and a minor in math. After nearly two decades working at international banks in New York City, Mitch transitioned to teaching. He has been at Piscataway High School almost ever since, where he teaches geometry and discrete math. Outside the classroom, Mitch loves math games and puzzles, community service, and traveling. He has visited 27 states and is the Kiwanis Advisor for Piscataway High's Key Club. Mitch has also been published four times in Dell Logic Puzzles and loves to challenge others at grid-based games like Othello, Connect Four, and Chess.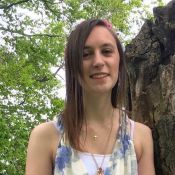 Sarah Gift
Sarah teaches mathematics at AoPS Academy in Princeton. She holds both an MA in mathematics from Bryn Mawr College and an MA in secondary math education from Teachers College, Columbia University. In addition, she is currently pursuing a PhD in math at Drexel University. Sarah has taught math in various capacities, with pupils ranging from middle school students to college students and even adults. She loves that teaching not only helps her students grasp mathematical concepts, but also deepens her own understanding of the material. Outside of math, Sarah enjoys knitting scarves and blankets, going for walks, and playing games with her family.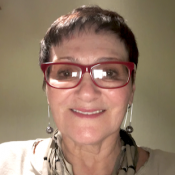 Dr. Irena Gobernik
Irena graduated from Russia's Novosibirsk State University and then went on to earn her PhD in applied mathematics at the Russian Academy of Science's Center for Computational Sciences in Moscow. She has always been fascinated by the beauty of pure mathematics and encourages her students to seek the most elegant solutions to the problems that they explore together in class. Having won various math Olympiads in high school, Irena now enjoys helping her students solve problems by thinking outside the box. In her spare time, she plays the guitar, sings, and spends time at her workbench making small human-like figures out of wood.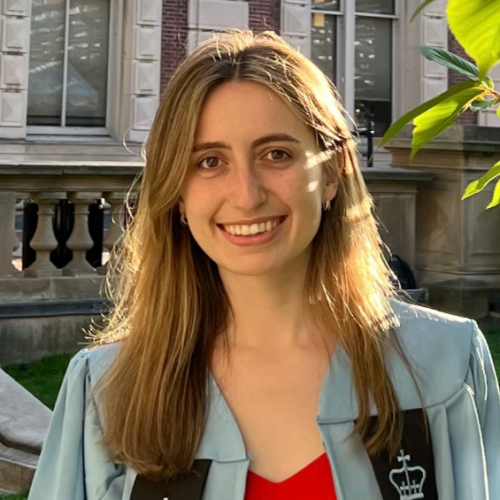 Elena Gribelyuk
Elena teaches math at AoPS Academy Princeton. She earned her BA in mathematics and computer science from Columbia University and is currently pursuing a PhD in theoretical computer science at Princeton University. As a past AoPS student herself, she has always loved problem-solving and has participated in mathematics competitions including the AMC and AIME. Elena worked as a Precalculus instructor at the King Summer Institute and also assisted in the teaching of various math and computer science courses at Columbia University. She is passionate about mathematics education and is eager to share her excitement and appreciation for the beauty of mathematics with her students. In her free time, Elena loves playing piano, baking, and running.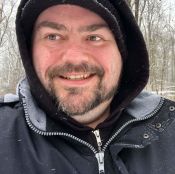 Tim Hart
Tim teaches language arts and mathematics classes at AoPS Academy Princeton. He has worked in education for the past seventeen years as a teacher and instructional leader. He earned his BA from Fordham University and master's degrees from Fordham and Rutgers University. Tim is currently working towards a doctorate at Rutgers, and he is writing his dissertation on elementary math practices and teacher noticings. In his free time, he loves to read and write, take his dogs for walks along the D&R Canal, watch movies, and spend time with his family.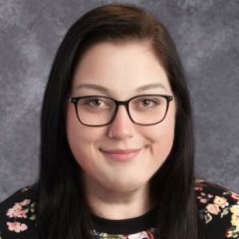 Breanna Hathcock
With her master's degree in education (including specializations/licensing in reading and mathematics), Breanna creates a positive learning environment for students that is challenging, inclusive, rigorous, and supportive. She has taught math and language arts to students at the elementary and middle school levels, including at Central Jersey College Prep Charter School where she introduced the Math Games Club and the Random Acts of Kindness Club. She has also coached Science Olympiad. Outside the classroom, Breanna can be found spending time with her family and her dogs and cats, drawing cartoons, engaging in research, or kickboxing.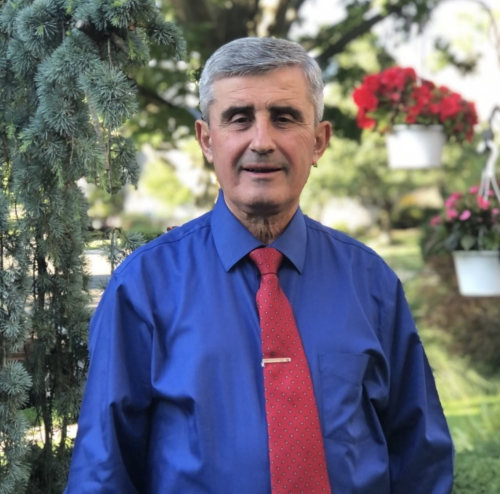 Renard Kardhashi
Renard is a math instructor at AoPS Academy Princeton. He received a degree in mathematics from Tirana University in Albania, where he also did his postgraduate studies in advanced mathematics. He then taught mathematics at the high school and university levels before beginning a career in computer programming in the Netherlands. Renard later relocated to the US and continued to work in computer programming and research before returning to his passion for teaching. He has been a high school mathematics teacher with the Trenton Public School District since 2008, dedicating himself to serving underprivileged students. Renard has also taught computer science, statistics, financial literacy, and SAT/ACT Prep, and served as advisor to the Computer Science and Robotics Clubs. Additionally, he teaches math camps during the summers, having worked with students at the Hun School, Princeton Day School, and Peddie School. In his spare time, Renard enjoys learning other languages, spending time with family, gardening, playing a wide variety of sports, as well as listening to music and audio books/podcasts.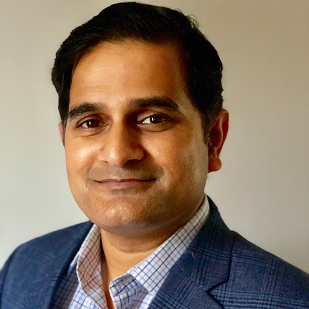 Sree Kumar
Sree has a passion for teaching and inspiring young minds. He has over ten years of experience tutoring elementary math students and believes every child's story is unique and that empowering them to be comfortable with their own skills and talents is paramount to inculcate a love for lifelong learning. Sree is a writer and has published three children's books out of stories that originated from elementary school topics he taught his own son. Sree is a graduate of NYU's Stern School of Business. He designs and builds models (financial, statistical, supply-chain) for his customers around the globe and is pioneering the use of AI(Artificial Intelligence) and ML(Machine Learning.) In his free time, Sree enjoys playing tennis and golf, and making his own wine.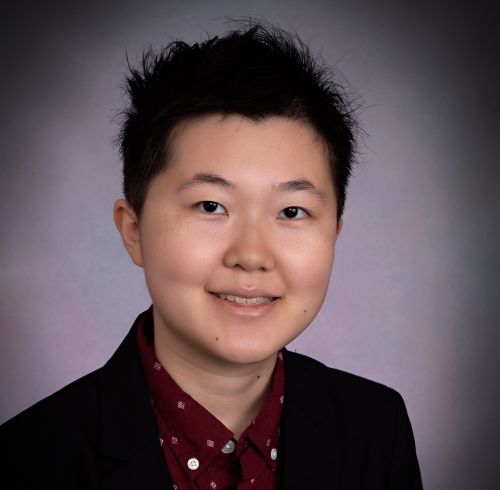 Loki Lin
Loki teaches math at AoPS Academy Princeton. He is a recent graduate of Princeton University, where he majored in physics and minored in applied mathematics. Throughout his college career, he served as a tutor and teaching assistant in the math and physics departments at Princeton. He has also participated in volunteer activities teaching math at summer camps for middle-schoolers. His favorite part of teaching is thinking of creative ways to explain concepts in order to find something that clicks for each student. Outside of academics, Loki enjoys playing piano, taking photos, reading books, and going down hills a bit too fast on his skateboard.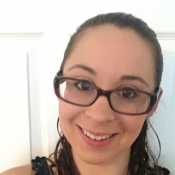 Jacqueline Martin
Jacqueline earned her BS in elementary education and mathematics from The College of New Jersey, and has been teaching since 2013. She currently teaches middle school math, but has worked with all ages of students, from first grade through high school. When she isn't helping students learn to manipulate algebraic expressions, Jacqueline enjoys playing the violin.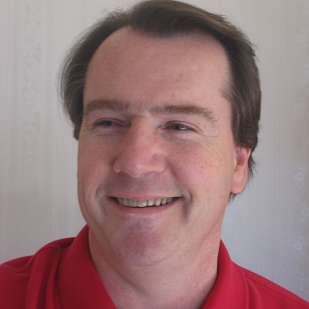 Patrick Murray
Patrick recently retired from teaching high school math. At Monmouth University, he taught logic design and microprocessor system design. He started his engineering career designing NASA Space Shuttle simulators and NOAA weather radar and was also a finalist for the Presidential Award for Excellence in Teaching Mathematics in 2015. He has also authored a manuscript published in Frontiers of Microbiology in 2018 on novel protein enzyme activities where students participated and were also recognized. Patrick's computer consulting firm retained top clients: Novartis, Paine Webber, and Georgetown University Medical Center. An avid gamer his entire life, Patrick can be found in League of Legends solo queue, with Bronze II his highest rank maining Heimerdinger.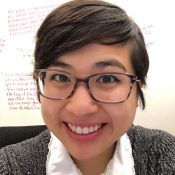 Courteney Palis
Language arts instructor Courteney loves asking questions, exploring new ways of thinking, and having fun with her students! She holds an MFA in writing from Sarah Lawrence College and a bachelor's degree in journalism and environmental studies from New York University, where she also worked with preschoolers through AmeriCorps's Jumpstart program. Courteney advises college students at The New School's Parsons School of Design, and has also taught at SUNY Purchase College; worked for CityScience, a non-profit promoting STEM education; and advised students at a local community college. In her spare time, she loves to read, write, run, and hang out with her dog, Zeus.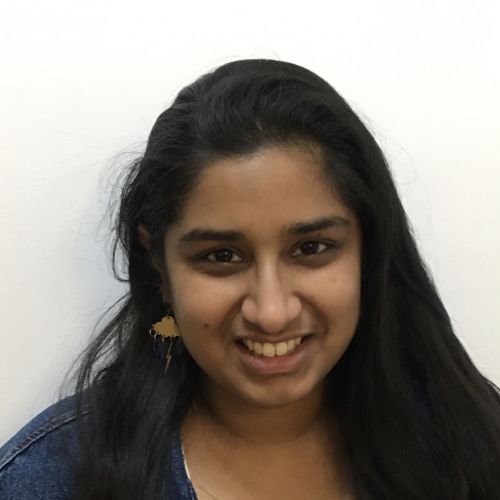 Karuna Sangam
Karuna was raised with a love and appreciation for math from a young age, finding beauty in the weird and wonderful structures that arise from it. Despite this, they did not plan to study mathematics until they took a proofs course in college and fell absolutely in love with pure mathematics. After recieving their bachelor's degree from Bard College, they attended Rutgers University for graduate studies in low-dimensional topology. While there, Karuna solidified their passion for teaching and sharing the joy of mathematics with others. As someone who enjoyed the AoPS curriculum growing up, they are excited to be teaching at AoPS Academy Princeton and working with middle and high school students on fun and challenging mathematical concepts. When not waxing poetic about the beauty of math, Karuna enjoys playing and composing music, as well as spending time outdoors.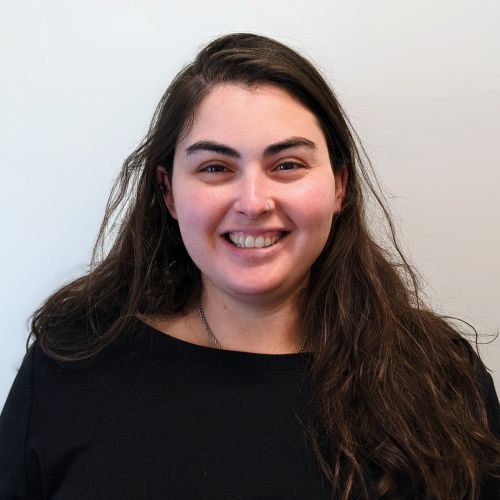 Amy Scheiner
Amy Scheiner's passion for writing and reading led her to become a teacher of middle school, high school, and college students. She holds a BA in English from Boston University and an MFA in Creative Writing and Literature from Stony Brook University. In addition to teaching, Amy is a travel writer, essayist, and creative writer. She has taught Creative Writing at Stony Brook University, and currently teaches English Composition at the Community College of Philadelphia. Above all, she enjoys challenging her students and watching them find their own literary voice in the process. When not teaching or writing, Amy can be found traveling to Central and South America to practice her Spanish, swimming in any body of water she can find, or playing with her orange tabby cat, Bernie.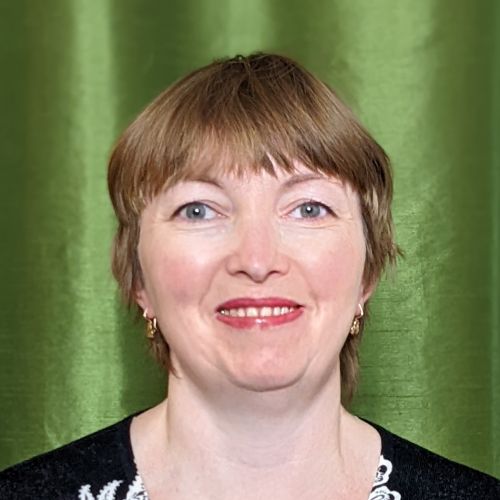 Olga Sen
Olga discovered her love of all things math early on and started tutoring others in the subject when she was still a student herself. Years later she would pursue a bachelor's degree in mathematics from Taras Shevchenko National University of Kyiv (Ukraine), as well as her New Jersey certification to teach math in the United States. To date, Olga has been successfully teaching and tutoring students of all ages and levels in math for over 20 years. Her approach focuses on helping students discover the joy of exploring and figuring out a novel problem, developing their critical thinking skills, raising their self-confidence in mathematics, and helping them to prepare for exams. Though teaching and family life keep Olga quite busy, in her free time she enjoys reading and learning more about the history of math, and practicing Aikido and Tai Chi.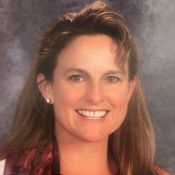 Maureen Sikora
Maureen has been teaching math for ten years and has worked at St. Paul's School in Burlington, Stuart Country Day School in Princeton, and Cedar Hill Prep in Somerset. She has coached middle school teams for math competitions and loves showing her students just how beautiful math can be. Maureen is certified as a middle school math teacher and hold a master's degree in special education from Rutgers University; she is also working on obtaining certification to teach high school math. When Maureen isn't learning or teaching math, she enjoys running, outdoor activities, and spending time with her family.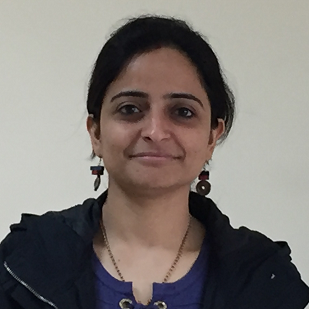 Dr. Smita Sood
Smita is an educator and a researcher. She has a PhD in mathematics and has worked as an assistant professor of mathematics at a university in India. She has been teaching mathematics to undergraduate and graduate students for the last 15 years. After coming to the US, she has been actively involved in tutoring high school and college students and has also taught AP courses. She loves teaching and enjoys interacting with young minds - it does not matter whether they are school kids or college students. Her mission is to provide an environment where students can learn and become competent users of mathematics and mathematical application. Smita has also recently completed a government funded project on data analytics, and is proficient in R, Python, and SPSS, amongst other analytics tools. In her free time, she loves playing with her dog and spending time with family.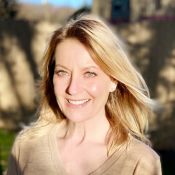 Melinda Van Dillen
Melinda has spent the majority of her career as a corporate communications director in the entertainment and technology sectors. With over 15 years of experience crafting a broad range of messages and material, she is passionate about being able to communicate clearly and effectively. Melinda has also been involved with corporate internship programs and enjoyed helping students grow their communication and PR skills. She holds a B.S. in Writing for Television, Radio and Film from Syracuse University's Newhouse School of Communications and is currently active in several non-profit organizations, including serving as a board member of her local PTA. Melinda enjoys spending free time with her family and friends and can most often be found in her kitchen experimenting with new recipes, playing with her dog or browsing in a bookstore so she can increase the ever-expanding pile of books she wants to read.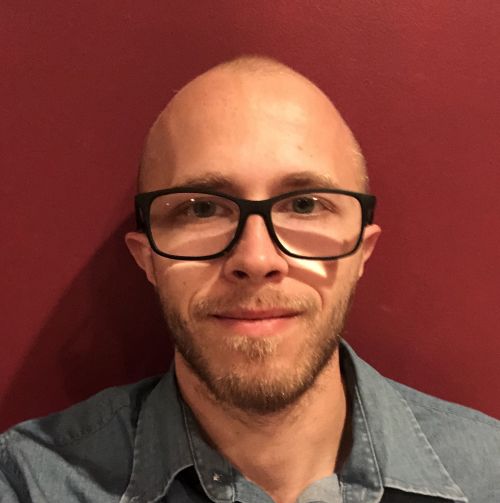 Matthew Veisz
While an undergrad at Rutgers, Matthew was offered a tutoring position at the University's Douglass writing center. The offer followed his completion of semester long independent research based course; for which he composed a 17 page paper investigating the similar conclusions drawn between modern quantum theory and timeless philosophical reasoning. As a tutor, and later ambassador, he oriented students of all disciplines in courses pertaining to independent research, scientific and technical writing, exposition, and basic language. As a student he studied economics and cognitive science, providing him a diligent, economical, and out-of-the-box approach to problem solving--one he is excited to share with his students!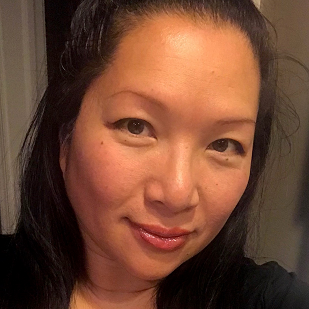 Ping Yan
Ping enjoys very much her role as a member of the AoPS Academy Princeton language arts teaching team, where she gets to inspire young minds with her love of books, grammar, writing and stories each week. In addition to being an experienced English instructor at the Berlitz Princeton Language Center, Ping works at Princeton University where she is the Event and Office Coordinator for the Center for Language Study. When not working at the university or challenging her students to reach new heights and further their communication skills at AoPS, Ping loves spending time in the kitchen. As a trained chef, she finds great pleasure in sharing her passion for the culinary arts with others, and has taught numerous culinary classes in and around the NYC metro area. Ping is a graduate of the Fashion Institute of Technology where she studied communication design.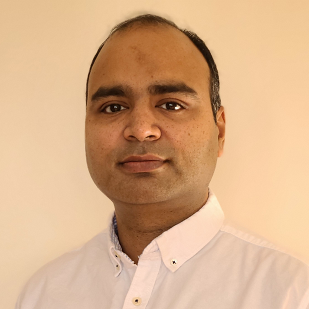 Vamsee Yerramilli
Vamsee's passion for math and logic puzzles is perhaps only surpassed by his passion for teaching. Growing up in India, Vamsee's passion earned him various math and science scholarships that enabled him to qualify to the prestigious Indian Institute of Technology which admits less than 1% of applicants. Vamsee has three degrees including MBA from Columbia University, MS in engineering from University of Maryland and bachelor's degree in technology from Indian Institute of Technology. He is an expert in quantitative finance and risk management, having worked at major financial institutions such as J.P. Morgan Chase, Morgan Stanley and Citibank. He is currently Chief Risk Officer of a hedge fund located in Plainsboro NJ. Vamsee enjoys teaching his own two kids who are currently 4th and 2nd graders. Vamsee loves biking, playing flute and swimming.