Need Help?
Have a question about our school?
Click here to
Ask AoPS Academy!
Our Team
Our Founders
Richard Rusczyk
Art of Problem Solving was founded by Richard Rusczyk in 2003 to create interactive educational opportunities for avid math students. Richard is the author or a co-author of 7 AoPS textbooks and a past Director of the USA Mathematical Talent Search. He was a participant in National MATHCOUNTS, a three-time participant in the Math Olympiad Summer Program, and a USA Mathematical Olympiad winner (1989). He received the World Federation of National Mathematics Competitions Paul Erdös Award in 2014. He graduated from Princeton University in 1993, and worked as a bond trader for D.E. Shaw & Company for four years. AoPS marks Richard's return to his vocation - educating motivated students.
Glen Dawson
In 2014, Glen founded a learning center in Morrisville, North Carolina, that two years later became the first AoPS Academy campus. Glen served as the National Director of AoPS Academy until his retirement in 2019. He has experience as a college math professor, statistician, and expert SAS programmer. He has been a professional math tutor for many years, and specializes in training academically-advanced and high-performing math students. Glen is a graduate of Duke University and holds a graduate degree in statistics from Boston University.
David Patrick
Dave joined AoPS in 2004. He is the author or a co-author of 4 AoPS textbooks. Dave earned the sole perfect score on the American High School Mathematics Examination (AHSME) in 1988 and was a USA Mathematical Olympiad winner that year. He attended the Research Science Institute (RSI) in 1987, and the Math Olympiad Summer Program in 1988, where he first met fellow student Richard Rusczyk. He also finished in the top 10 on the Putnam exam in 1991. Dave graduated from Carnegie Mellon in 1992 with a BS in Mathematics/Computer Science and an MS in Mathematics. He went on to earn his Ph.D. in mathematics from MIT in 1997. He was an acting Assistant Professor at the University of Washington from 1997 to 2001. Dave is originally from Western New York and is an alumnus of the SUNY Buffalo Gifted Math Program.
Management Staff
Interested in joining our team? Click here to learn more!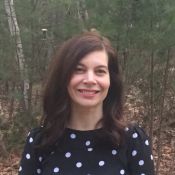 Julie Kemeklis - Campus Director
Julie is the Campus Director at AoPS Academy Princeton. She earned a BA in business and Spanish and MA in Spanish literature from the University of Georgia, where she also studied French. She has taught language courses at Georgia State University in Atlanta and Pace University in New York. Later, Julie taught English at Berlitz's Rockefeller Center location before starting her own business teaching English as a second language to the employees of global companies in New York. She managed the Berlitz Princeton Language Center before joining AoPS Academy Princeton. Julie is also a freelance writer, having published content online and in print. She lives in West Windsor with her children, the oldest of whom has just gone off to college. She especially values sharing her passion for books, writing, languages, and literature with young learners. Outside the classroom, Julie can be found walking in the woods or kayaking in the canal.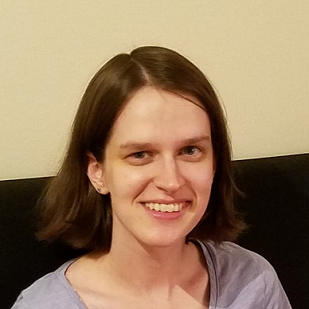 Bertilla Sieben - Associate Director
Bertilla is an Associate Director at AoPS Academy Princeton. A recent graduate of Princeton University, she earned an AB in French while also completing substantial mathematics coursework. Before coming to AoPS Academy, she was a student teacher of math and French at Princeton's John Witherspoon Middle School, and has also worked as a counselor at the Bridge to Enter Advanced Mathematics (BEAM) summer program. Bertilla spent her own middle and high school years in Hungary, where she attended a school with a special math curriculum and enjoyed taking part in math competitions, including USAMTS, AMC, and AIME. When she isn't exploring math with young learners, Bertilla is an accomplished pianist who spends her spare time playing ping-pong and board games.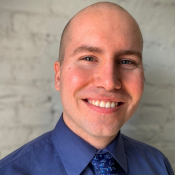 Ethan Rioux - Associate Director
Ethan is an Associate Director at AoPS Academy Princeton. He holds a bachelor's degree in music from Temple University and earned an MEd in secondary education and math from Drexel University as part of the Philadelphia Teacher Residency Program. Ethan was drawn to teaching during his AmeriCorps service with City Year, and before joining AoPS, spent several years as a classroom teacher in both middle school and high school settings. He loves all things math and is a huge fan of puzzles of any kind, especially KenKen. Ethan is also a performing musician, a lover of the outdoors, and an avid Philadelphia Eagles fan.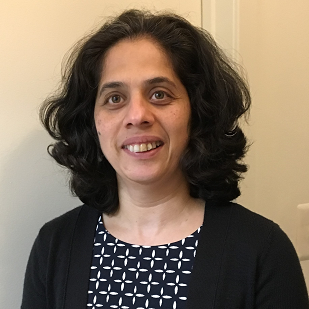 Bhagya Guhagarkar - Administrative Coordinator
Bhagya is the Administrative Coordinator at AoPS Academy Princeton. After earning an undergraduate degree in architecture, she taught at an architecture college and worked in a design firm prior to moving to the United States. Bhagya interacted with kids at YMCA and Bright Horizons as a teacher before joining Art of Problem Solving Academy. She was first introduced to AoPS through the Beast Academy books that her daughter used and continued to be amazed by the content as her daughter progressed to higher levels. Along with solving logic puzzles, Bhagya also loves to travel with her family and paint in her free time. Her works have been exhibited in local galleries.
Instructors
Interested in joining our team? Click here to learn more!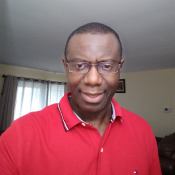 Euloge Alade
Euloge graduated from Montclair State University and has a BS in mathematics and computer science. He has been working at Burlington Township High School since 2004, where he teaches Introduction to Statistics and Probability, Algebra 2, and Geometry. He enjoys playing tennis, soccer, chess, checkers, jogging, cooking, tutoring French, listening to music, and dancing. He believes every child has the potential to learn, to make a difference, and improve the world. As a teacher, he is pleased to contribute to his students' intellectual development, to teach them how to become independent learners and learn responsibility in life. He likes to see his students have freedom of speech with a mutual respect that allows them to be in a positive environment for learning.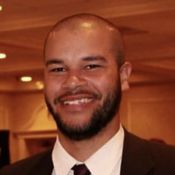 Kevin Baker
Kevin teaches math at AoPS Academy Princeton. He earned his BS in math education from Virginia Tech in 2012, and has taught students from kindergarten through twelfth grades, besides coaching baseball and basketball. Kevin does his best to turn everyone he meets into a fellow math enthusiast. When he isn't talking about math, he loves playing sports, going to the movies, reading comic books, and playing video games.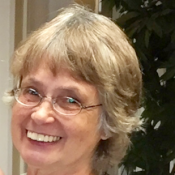 Mary Lou Cavallini
Mary Lou Cavallini is a veteran educator with thirty-five years' experience teaching elementary school. She has a BS in education and English and a MS in education from Bloomsburg University of Pennsylvania. After retiring from full–time teaching she continued her work with children as a field trip facilitator at Greenwood Environmental Education Center. Her non–teaching jobs include writer/photographer for the Columbia County Sentinel. In her free time she has appeared in many community theater plays as well as directed and choreographed various productions. Mary Lou is the author of several children's books. Her favorite pastime is spending time with her grandson.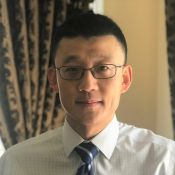 Dr. Li Chen
Li teaches math at AoPS Academy Princeton. His passion with math started with his own Olympiad math competition experience as a high school student. He likes working on challenging math problems and sharing elegant solutions with his students. Li earned his PhD degree in electrical engineering from Princeton University. After working in the financial industry for more than fifteen years, he decided to be a math teacher. When not teaching, he loves playing golf, tennis and basketball.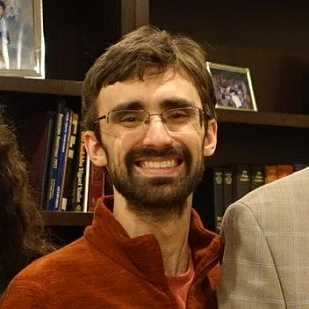 Dr. John Chiarelli
John teaches math at AoPS Academy Princeton. He grew in northern New Jersey, and during high school, he was active in competitive math and the Olympiad math contest. His love of mathematics continued into college and graduate school, and he successfully defended his PhD thesis in mathematics in the summer of 2020. John taught during his summers in graduate school, and discovered his passion for teaching there. He enjoys sharing his fascination with the creative side of math, and helping students discover the beautiful and interconnected nature of mathematics. When he isn't teaching or working on math, John enjoys music, board games, and tabletop RPGs.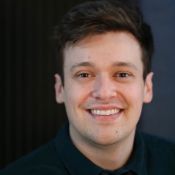 Kevin Clifford
Kevin is excited to be teaching Language Arts at AoPS Academy Princeton. He grew up in the Princeton area, attending Chapin School and the Hun School before he headed to Loyola University New Orleans to earn a BA in English and study jazz. When he isn't helping students of all ages grow as independent thinkers, Kevin writes music and performs drums, vocals, and piano in the Princeton-based R&B/funk group Dharmasoul. He also enjoys collecting records, biking, and spending quality time with his friends and family.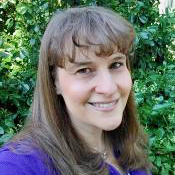 Arlene Cohen
Arlene holds a BA in cognitive science from Wellesley College. She has taught middle-school math in central New Jersey for over twenty years at Princeton Day School and The Pennington School. Motivated by her passion for introducing students to the creative side of problem solving, Arlene has also helped bring the Destination Imagination program to local schools. Outside the classroom, she is an award-winning needlework designer whose patterns are purchased by stitchers around the world.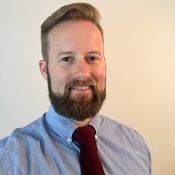 Tom Fay
Tom is a graduate of Fairleigh Dickinson University, where he earned his BA in English Language and Literature. After brief stints as both a theater critic and financial proofreader, he found his true calling: teaching. Since 2011, he has taught high school English, where his passion for education is on full display. He is also an experienced SAT/ACT tutor and creative writing instructor. Ever mindful of the student experience, Tom uses his unique blend of energy and enthusiasm to create a positive, inclusive, and fun learning environment for all. Outside of the classroom, he enjoys travelling, snowboarding, and—most of all—eating pizza.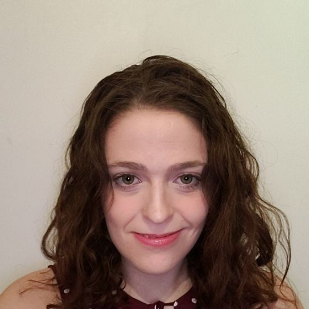 Kim Feldman
Kim teaches math at AoPS Academy Princeton. She studied philosophy and computer science at The College of New Jersey and first began teaching in Chengdu, China in 2017. After discovering her passion for teaching, she has been helping students learn advanced math in the US at various after school programs ever since. When not teaching, she spends most of her time on creative endeavors such as computer programming, baking, crocheting and cold process soap making.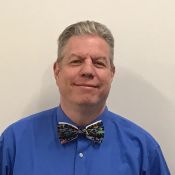 Mitchell Fuhr
Mitch teaches mathematics at AoPS Academy Princeton. He graduated from New York University with a BA in economics and a minor in math. After nearly two decades working at international banks in New York City, Mitch transitioned to teaching. He has been at Piscataway High School almost ever since, where he teaches geometry and discrete math. Outside the classroom, Mitch loves math games and puzzles, community service, and traveling. He has visited 27 states and is the Kiwanis Advisor for Piscataway High's Key Club. Mitch has also been published four times in Dell Logic Puzzles and loves to challenge others at grid-based games like Othello, Connect Four, and Chess.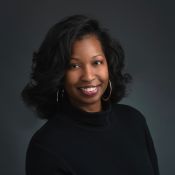 Ayesha Gallion
Ayesha Gallion has been teaching literature, journalism, and creative writing to high school and college students for more than 10 years. She is also an experienced editor and reporter within local municipalities and manufacturing industries. Ayesha earned a Master's in English with a concentration in Women's and Gender Studies from Rutgers University - Newark and a BA from Morgan State University in Baltimore. In addition, Ayesha studied publishing at New York University and held a Geraldine Dodge Fellowship focused on creative writing in rural communities. When she isn't teaching, Ayesha enjoys raising her two children, facilitating writing workshops, handwriting letters, and trying to keep succulents alive.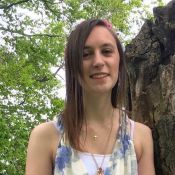 Sarah Gift
Sarah loves math and enjoys sharing it with her students. She earned her BA and MA in math from Bryn Mawr College and also holds an MA in math education from Teachers College, Columbia University. She has taught math test prep at Baruch College and also helped run a middle school MathCounts Club in New York City. Sarah's hobbies include knitting and playing music.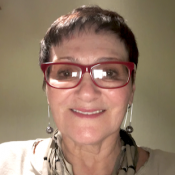 Dr. Irena Gobernik
Irena graduated from Russia's Novosibirsk State University and then went on to earn her PhD in applied mathematics at the Russian Academy of Science's Center for Computational Sciences in Moscow. She has always been fascinated by the beauty of pure mathematics and encourages her students to seek the most elegant solutions to the problems that they explore together in class. Having won various math Olympiads in high school, Irena now enjoys helping her students solve problems by thinking outside the box. In her spare time, she plays the guitar, sings, and spends time at her workbench making small human-like figures out of wood.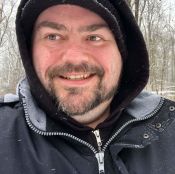 Tim Hart
Tim teaches language arts at AoPS Academy Princeton. He has worked in education for the past fifteen years as a teacher and instructional leader. He earned his BA from Fordham University and Master's degrees from Fordham and Rutgers University. He is currently working towards a doctorate at Rutgers. In his free time, he loves to read and write, take his dogs for walks along the D&R Canal, watch movies, and spend time with his family.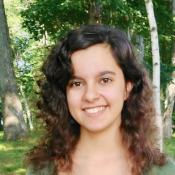 Jenny Kaufmann
Jenny is a math instructor at AoPS Academy Princeton. A senior at Princeton University, she helps run the Noetherian Ring, an organization for women in math, and was President of the Math Club in 2017. Jenny believes that far more students should get to have fun with math, which is why she founded MathReach to bring playful math enrichment classes to high schoolers in Trenton. She has also taught at Hampshire College Summer Studies in Mathematics (HCSSiM). When she isn't covering her notebooks with graph theory research, Jenny likes reading, travelling, and playing deduction games.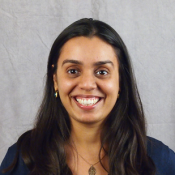 Mansi Khanna
Mansi earned a B.A. in mathematics with honors from the University of Delhi in India and then earned an M.Sc. in Statistics from University College, London. She currently works as a middle school math teacher at Convent of the Sacred Heart School in Manhattan, where she provides differentiated instruction and seeks to incorporate visuals into her teaching. She has also worked as a math teacher at Lawrenceville Summer Scholars, a program based at the Lawrenceville School in New Jersey. She believes that the key to being a successful mathematician is having a growth mindset and embracing struggle as an opportunity for growth. In her free time, she loves traveling to the Himalayan mountains and practicing yoga.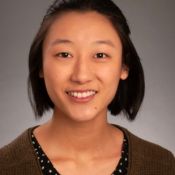 Alice Lin
Alice teaches math at AoPS Academy Princeton. She is studying math at Princeton University, where she serves as an advisor to the math club and has also served as a teaching assistant. In high school, Alice developed her passion for math while participating in national competitions like the AMC and the AIME, as well as attending Mathcamp, AwesomeMath, and other summer programs. Alice loves helping enthusiastic students develop the confidence and intuition to solve interesting math problems. In her free time, she attends orchestra rehearsals, keeps bees, and drinks espresso from tiny cups.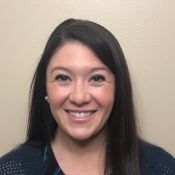 Christina Marino-Behan
Christina teaches both math and language arts courses at AoPS Academy Princeton. A lifelong learner, her love of knowledge inspired Christina to become a teacher of young students. She holds a BA in math, science, and technology and in elementary education from The College of New Jersey, where she also earned a Master's in literacy. Christina enjoys helping students solve challenging math problems and discussing their favorite books. Outside of AoPS Academy, she teaches fourth grade and is a certified Reading Specialist. She likes reading novels, baking, and spending time with loved ones.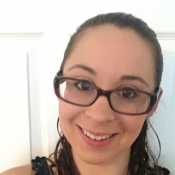 Jacqueline Martin
Jacqueline earned her BS in elementary education and mathematics from The College of New Jersey, and has been teaching since 2013. She currently teaches middle-school math, but has worked with all ages of students, from first grade through high school. When she isn't helping students learn to manipulate algebraic expressions, Jacqueline enjoys playing the violin.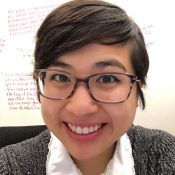 Courteney Palis
Language arts instructor Courteney loves asking questions, exploring new ways of thinking, and having fun with her students! She holds an MFA in writing from Sarah Lawrence College and a Bachelor's degree in journalism and environmental studies from New York University, where she also worked with preschoolers through AmeriCorps's Jumpstart program. Courteney advises college students at The New School's Parsons School of Design, and has also taught at SUNY Purchase College; worked for CityScience, a non-profit promoting STEM education; and advised students at a local community college. In her spare time, she loves to read, write, run, and hang out with her dog, Zeus.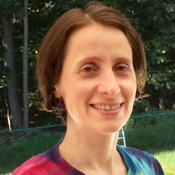 Dr. Iuliana Radu
Iuliana learned her love of math early. When she was a child, her father used to challenge her with brainteasers that taught her to apply not only intuition and creativity to her problem solving, but also trial, error, and a solid understanding of mathematical concepts. Iuliana participated in Romanian Math Olympiads and completed a BS in mathematics and an MS in computer science at the University of Bucharest before coming to the United States to teach college math. She then completed a PhD in mathematics education at Rutgers University and now works training math teachers. Iuliana most enjoys helping learners make sense of mathematics in their own way. She coordinates the Rutgers Math Teachers' Circle and is a math consultant for the Rutgers Center for Mathematics, Science, and Computer Education. In her spare time, Iuliana enjoys playing and coaching table tennis.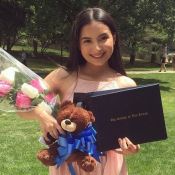 Cynthia Raices
Cynthia is excited to share her love of language arts with the students of AoPS Academy Princeton! She has experience teaching both middle and high school students. Cynthia earned a BA in English secondary education with a minor in Spanish and an MA in English from The College of New Jersey as part of a 5-year accelerated program. She has been recognized by the Sigma Tau Delta English Honor Society for her accomplishments as a scholar and a teacher. In her spare time, Cynthia enjoys reading, drinking coffee, and spending time outdoors.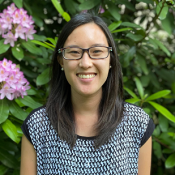 Rachel Rim
Rachel earned her BA in English Literature from Wheaton College. While a student, she worked as a Writing Center consultant, teaching the skills of academic writing to undergraduate, graduate, and ESL students. In addition to being passionate about rhetoric and composition, Rachel also loves poetry, and she presented a paper on the poetry of Emily Dickinson at Dordt College in 2017. She continues to draw upon her literary background in her studies as a Master of Divinity student at Princeton Theological Seminary. As a seminarian, Rachel has been privileged to work as a hospital chaplain and finds great beauty in seemingly random encounters. When she's not in the classroom or hospital corridor, Rachel loves taking long walks with friends, routinely pausing to admire every dog she sees.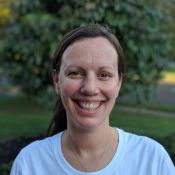 Arden Rossi
Arden teaches high school math and enjoys helping her students learn to use precise language and proper notation to communicate their ideas. She has a Master's degree in math education from the University of Massachusetts Dartmouth and a Bachelor's degree in math from Colorado College. Before she became a teacher, Arden worked on a math education research project to help students engage with math in tangible, meaningful ways that was funded by the Department of Education. Outside of the classroom, Arden enjoys hiking, skiing, and dancing with her family—especially dancing with her toddler to the Ghostbusters theme song.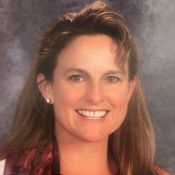 Maureen Sikora
Maureen has been teaching math for ten years and has worked at St. Paul's School in Burlington, Stuart Country Day School in Princeton, and Cedar Hill Prep in Somerset. She has coached middle school teams for math competitions and loves showing her students just how beautiful math can be. Maureen is certified as a middle school math teacher and hold a Master's in special education from Rutgers University; she is also working on obtaining certification to teach high school math. When Maureen isn't learning or teaching math, she enjoys running, outdoor activities, and spending time with her family.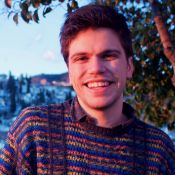 Ben Taylor
Ben loves problem solving—from taking AoPS courses as a kid, to studying nuclear fusion energy and climate engineering as a physics major at Princeton. In high school, he was active (and successful!) in national math competitions, but also discovered the joy of working with young learners when he served as the assistant coach of a local MATHCOUNTS team. Ben loves asking his students questions and supporting their curiosity about new topics. Outside work, he likes to climb trees, play piano, and eat bread-based desserts.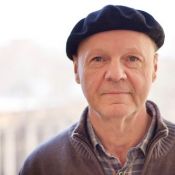 Dr. Gabor Toth
When he isn't teaching math at AoPS Academy Princeton, Gabor is a Distinguished Professor of mathematics at Rutgers University, Camden, where he has been on the faculty for more than thirty years. He earned his PhD in math from Hungary's Eötvös Loránd University and has written six math books, published 80+ research articles, and lectured all over the world. Gabor's research is in geometry, differential geometry, and algebra; he also trains future math teachers and loves helping young students discover the joy of mathematical problem solving. When he isn't teaching, writing, or researching, Gabor enjoys collecting rare books and studying the language of ancient Egypt.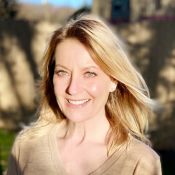 Melinda Van Dillen
Melinda has spent the majority of her career as a corporate communications director in the entertainment and technology sectors. With over 15 years of experience crafting a broad range of messages and material, she is passionate about being able to communicate clearly and effectively. Melinda has also been involved with corporate internship programs and enjoyed helping students grow their communication and PR skills. She holds a B.S. in Writing for Television, Radio and Film from Syracuse University's Newhouse School of Communications and is currently active in several non-profit organizations, including serving as a board member of her local PTA. Melinda enjoys spending free time with her family and friends and can most often be found in her kitchen experimenting with new recipes, playing with her dog or browsing in a bookstore so she can increase the ever-expanding pile of books she wants to read.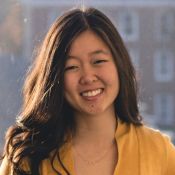 Caris Zeller
Caris has always loved math, learning, and solving puzzles. She has a Bachelor's degree in chemistry from Wheaton College (IL) and also has a Master's in Teaching Secondary Education. Caris has worked with children of all ages and loves seeing them take on challenges, think critically, and deepen their understanding. In her free time, Caris loves completing 1000 piece jigsaw puzzles, reading books, and walking Athos, her yellow labrador.