Need Help?
Have a question about our school?
Click here to
Ask AoPS Academy!
Our Team
Our Founders
Richard Rusczyk
Art of Problem Solving was founded by Richard Rusczyk in 2003 to create interactive educational opportunities for avid math students. Richard is the author or a co-author of 7 AoPS textbooks and a past Director of the USA Mathematical Talent Search. He was a participant in National MATHCOUNTS, a three-time participant in the Math Olympiad Summer Program, and a USA Mathematical Olympiad winner (1989). He received the World Federation of National Mathematics Competitions Paul Erdös Award in 2014. He graduated from Princeton University in 1993, and worked as a bond trader for D.E. Shaw & Company for four years. AoPS marks Richard's return to his vocation - educating motivated students.
Glen Dawson
In 2014, Glen founded a learning center in Morrisville, North Carolina, that two years later became the first AoPS Academy campus. Glen served as the National Director of AoPS Academy until his retirement in 2019. He has experience as a college math professor, statistician, and expert SAS programmer. He has been a professional math tutor for many years, and specializes in training academically-advanced and high-performing math students. Glen is a graduate of Duke University and holds a graduate degree in statistics from Boston University.
David Patrick
Dave joined AoPS in 2004. He is the author or a co-author of 4 AoPS textbooks. Dave earned the sole perfect score on the American High School Mathematics Examination (AHSME) in 1988 and was a USA Mathematical Olympiad winner that year. He attended the Research Science Institute (RSI) in 1987, and the Math Olympiad Summer Program in 1988, where he first met fellow student Richard Rusczyk. He also finished in the top 10 on the Putnam exam in 1991. Dave graduated from Carnegie Mellon in 1992 with a BS in Mathematics/Computer Science and an MS in Mathematics. He went on to earn his Ph.D. in mathematics from MIT in 1997. He was an acting Assistant Professor at the University of Washington from 1997 to 2001. Dave is originally from Western New York and is an alumnus of the SUNY Buffalo Gifted Math Program.
Management Staff
Interested in joining our team? Click here to learn more!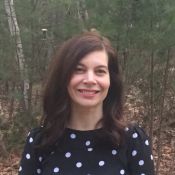 Julie Kemeklis - Campus Director
Julie is the Campus Director at AoPS Academy Princeton. She earned a BA in business and Spanish and MA in Spanish literature from the University of Georgia, where she also studied French. She has taught language courses at Georgia State University in Atlanta and Pace University in New York. Later, Julie taught English at Berlitz's Rockefeller Center location before starting her own business teaching English as a second language to the employees of global companies in New York. She managed the Berlitz Princeton Language Center before joining AoPS Academy Princeton. Julie is also a freelance writer, having published content online and in print. She lives in West Windsor with her children, the oldest of whom has just gone off to college. She especially values sharing her passion for books, writing, languages, and literature with young learners. Outside the classroom, Julie can be found walking in the woods or kayaking in the canal.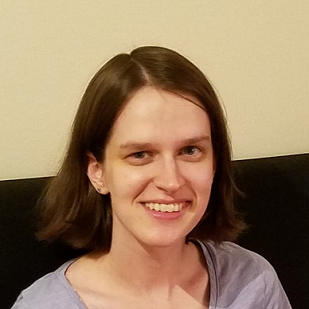 Bertilla Sieben - Associate Director
Bertilla is an Associate Director at AoPS Academy Princeton. A graduate of Princeton University, she earned a bachelor's degree in French while also completing substantial mathematics coursework. Before coming to AoPS Academy, she was a student teacher of math and French at Princeton's John Witherspoon Middle School, and has also worked as a course assistant and grader for AoPS Online and a counselor at the Bridge to Enter Advanced Mathematics (BEAM) summer program. Bertilla spent her own middle and high school years in Hungary, where she attended a school with a special math curriculum and enjoyed taking part in math competitions, including USAMTS, AMC, and AIME. When she isn't exploring math with young learners, Bertilla enjoys board games, crochet, and playing the piano.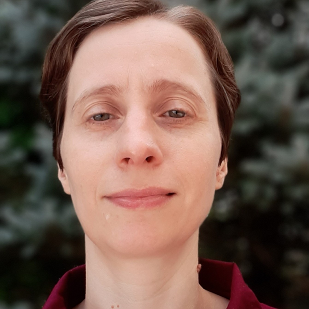 Iuliana Radu - Associate Director
Iuliana's love of math blossomed early, spurred by the brainteasers her father regularly challenged her with. They taught her that math is not only precise and logical, but also playful, creative, and encouraging imagination. Iuliana participated in Romanian Math Olympiads and completed a BS in mathematics and an MS in computer science at the University of Bucharest before coming to the United States to teach college math. She then completed a PhD in mathematics education at Rutgers University, during which she researched how students think about mathematical infinity. Before joining AOPS, Iuliana taught math and math education courses at Rutgers University and coordinated the Rutgers Math Teachers' Circle. In her spare time, Iuliana enjoys hiking, music, and table tennis.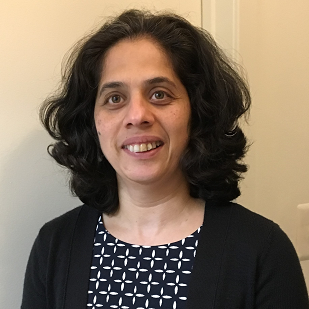 Bhagya Guhagarkar - Administrative Coordinator
Bhagya is the Administrative Coordinator at AoPS Academy Princeton. After earning an undergraduate degree in architecture, she taught at an architecture college and worked in a design firm prior to moving to the United States. Bhagya interacted with kids at YMCA and Bright Horizons as a teacher before joining Art of Problem Solving Academy. She was first introduced to AoPS through the Beast Academy books that her daughter used and continued to be amazed by the content as her daughter progressed to higher levels. Along with solving logic puzzles, Bhagya also loves to travel with her family and paint in her free time. Her works have been exhibited in local galleries.
Instructors
Interested in joining our team? Click here to learn more!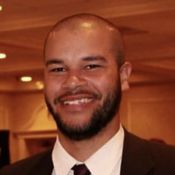 Kevin Baker
Kevin teaches math at AoPS Academy Princeton. He earned his BS in math education from Virginia Tech in 2012, and has taught students from kindergarten through twelfth grades, besides coaching baseball and basketball. Kevin does his best to turn everyone he meets into a fellow math enthusiast. When he isn't talking about math, he loves playing sports, going to the movies, reading comic books, and playing video games.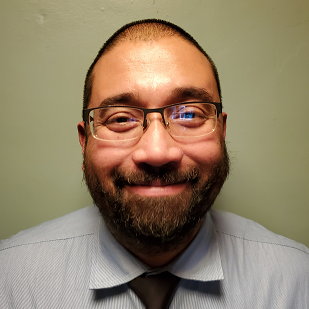 Carlos Bovell
Carlos has been a public high school teacher for nearly twenty years. While earning his math degree at the College of New Jersey, he liked meeting during professors' office hours to discuss intractable problems, which led them to ponder other unanswerable questions: What is mathematics? Can mathematical objects be known? Some faculty suggested that he pursue philosophy alongside math, a suggestion culminating in Toronto where he successfully defended a master's thesis: "Rhetoric More Geometrico in Proclus' Elements of Theology and Boethius' De Hebdomadibus." Carlos also completed an MS degree in mathematical computer science at Rutgers University-Camden. Among his publications are a book entitled, Ideas at the Intersection of Mathematics, Philosophy and Theology, and an article entitled, "The Mathematician Is Not Really the Pure Theoretician but Only the Ingenious Technician."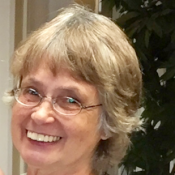 Mary Lou Cavallini
Mary Lou Cavallini is a veteran educator with thirty-five years' experience teaching elementary school. She has a BS in education and English and a MS in education from Bloomsburg University of Pennsylvania. After retiring from full–time teaching she continued her work with children as a field trip facilitator at Greenwood Environmental Education Center. Her non–teaching jobs include writer/photographer for the Columbia County Sentinel. In her free time she has appeared in many community theater plays as well as directed and choreographed various productions. Mary Lou is the author of several children's books. Her favorite pastime is spending time with her grandson.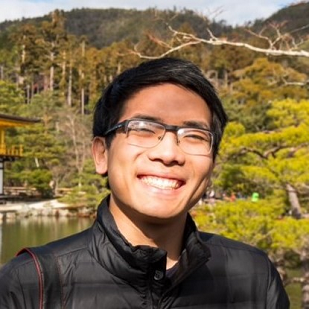 Andrew Chen
Andrew is a math instructor at AoPS Academy Princeton. He is from New Jersey and graduated with honors from the University of California, Berkeley. Andrew loves to spend time working with students and is currently a teaching assistant for the Hun School of Princeton. Andrew has helped privately tutor many students and lead classes for K-12 and SAT math at the JEI Learning Center. He also has experience serving a diverse set of students through local low-income elementary and middle schools. Andrew has also been heavily involved with helping students get into specialized high schools and the college application process. Outside of teaching, Andrew loves spending time running, bouldering, and playing board games.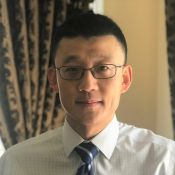 Dr. Li Chen
Li teaches math at AoPS Academy Princeton. His passion with math started with his own Olympiad math competition experience as a high school student. He likes working on challenging math problems and sharing elegant solutions with his students. Li earned his PhD degree in electrical engineering from Princeton University. After working in the financial industry for more than fifteen years, he decided to be a math teacher. When not teaching, he loves playing golf, tennis and basketball.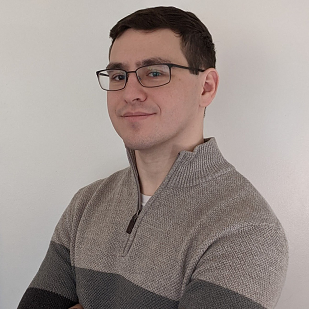 Alan Chernoff
Alan teaches math and mechanics at AoPS Academy Princeton. Alan earned his bachelor's degree in mathematics and master's degree in economics from Rutgers University New Brunswick. Additionally, he is currently pursuing his PhD in economics at Rutgers, where he periodically teaches. He has also taught various levels of math, statistics, and physics since his time as an undergrad. When he isn't studying economics or math, Alan is a big fan of Lego and various trading card games, which he has been assured are both very cool interests to have.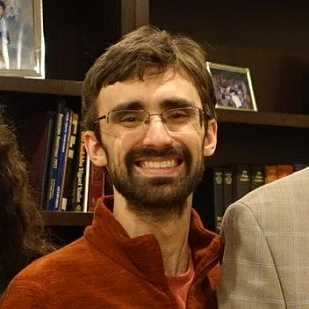 Dr. John Chiarelli
John teaches math at AoPS Academy Princeton. He grew in northern New Jersey, and during high school, he was active in competitive math and the Olympiad math contest. His love of mathematics continued into college and graduate school, and he successfully defended his PhD thesis in mathematics in the summer of 2020. John taught during his summers in graduate school, and discovered his passion for teaching there. He enjoys sharing his fascination with the creative side of math, and helping students discover the beautiful and interconnected nature of mathematics. When he isn't teaching or working on math, John enjoys music, board games, and tabletop RPGs.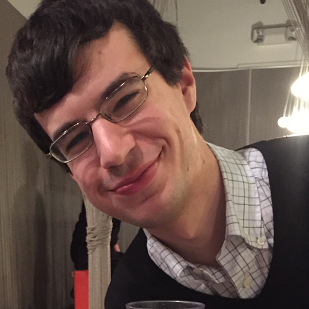 Brian Claus
Brian earned his BA in Astrophysics at Harvard University where he discovered a passion for teaching math and science. Before moving to New Jersey he worked in Massachusetts as a physics teacher and Planetarium Program Director. He loves listening to students tackle a new problem and then helping them share and refine their ideas. When not teaching he can be found learning a new board game, stargazing, or talking about anything Star Wars.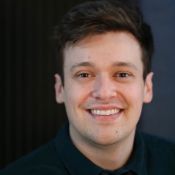 Kevin Clifford
Kevin is excited to be teaching Language Arts at AoPS Academy Princeton. He grew up in the Princeton area, attending Chapin School and the Hun School before he headed to Loyola University New Orleans to earn a BA in English and study jazz. When he isn't helping students of all ages grow as independent thinkers, Kevin writes music and performs drums, vocals, and piano in the Princeton-based R&B/funk group Dharmasoul. He also enjoys collecting records, biking, and spending quality time with his friends and family.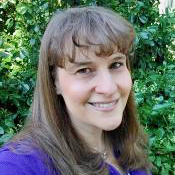 Arlene Cohen
Arlene holds a BA in cognitive science from Wellesley College. She has taught middle-school math in central New Jersey for over twenty years at Princeton Day School and The Pennington School. Motivated by her passion for introducing students to the creative side of problem solving, Arlene has also helped bring the Destination Imagination program to local schools. Outside the classroom, she is an award-winning needlework designer whose patterns are purchased by stitchers around the world.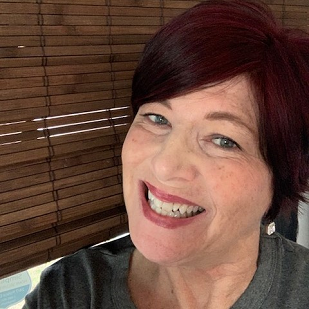 Lisa Dekis
Lisa is excited to be a Language Arts Instructor at AoPS Academy Princeton. She recently retired from a major pharmaceutical company, where she worked in the scientific, marketing, and financial sectors with a unique birds-eye view into the lifecycle of several medications. During her tenure, she earned her bachelor's degree in liberal studies from Rider College. Lisa continued with her employer-sponsored education earning a master's degree in English literature from Rosemont College. Her graduate thesis was a creative, non-fiction manuscript based on the childhood loss of her flamboyant mother. Tolstoy's short stories and environmental icon narrative poet Robinson Jeffers were the focus of her high honors final exam. Within the last few years, Lisa gained experience volunteering TEFL instruction online, working with middle-school children in the classroom and high school and college students in the online tutoring format. Importantly, Lisa has a passion for Vinyasa Yoga, Pilates, independence, travel, friendships, reading, kindness, tolerance, open-mindedness, and a concrete belief in the inherent greatness of children.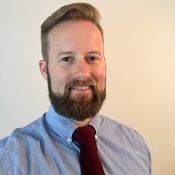 Tom Fay
Tom is a graduate of Fairleigh Dickinson University, where he earned his BA in English Language and Literature. After brief stints as both a theater critic and financial proofreader, he found his true calling: teaching. Since 2011, he has taught high school English, where his passion for education is on full display. He is also an experienced SAT/ACT tutor and creative writing instructor. Ever mindful of the student experience, Tom uses his unique blend of energy and enthusiasm to create a positive, inclusive, and fun learning environment for all. Outside of the classroom, he enjoys travelling, snowboarding, and—most of all—eating pizza.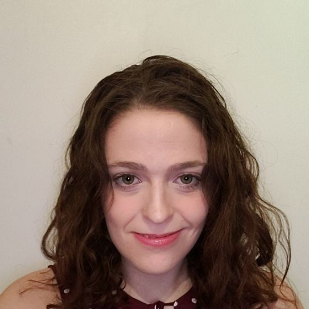 Kim Feldman
Kim teaches math at AoPS Academy Princeton. She studied philosophy and computer science at The College of New Jersey and first began teaching in Chengdu, China in 2017. After discovering her passion for teaching, she has been helping students learn advanced math in the US at various after school programs ever since. When not teaching, she spends most of her time on creative endeavors such as computer programming, baking, crocheting and cold process soap making.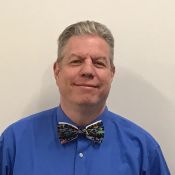 Mitchell Fuhr
Mitch teaches mathematics at AoPS Academy Princeton. He graduated from New York University with a BA in economics and a minor in math. After nearly two decades working at international banks in New York City, Mitch transitioned to teaching. He has been at Piscataway High School almost ever since, where he teaches geometry and discrete math. Outside the classroom, Mitch loves math games and puzzles, community service, and traveling. He has visited 27 states and is the Kiwanis Advisor for Piscataway High's Key Club. Mitch has also been published four times in Dell Logic Puzzles and loves to challenge others at grid-based games like Othello, Connect Four, and Chess.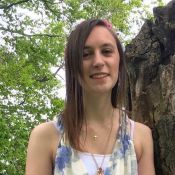 Sarah Gift
Sarah teaches mathematics at AoPS Academy in Princeton. She holds both an MA in mathematics from Bryn Mawr College and an MA in secondary math education from Teachers College, Columbia University. In addition, she is currently pursuing a PhD in math at Drexel University. Sarah has taught math in various capacities, with pupils ranging from middle school students to college students and even adults. She loves that teaching not only helps her students grasp mathematical concepts, but also deepens her own understanding of the material. Outside of math, Sarah enjoys knitting scarves and blankets, going for walks, and playing games with her family.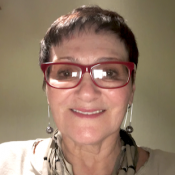 Dr. Irena Gobernik
Irena graduated from Russia's Novosibirsk State University and then went on to earn her PhD in applied mathematics at the Russian Academy of Science's Center for Computational Sciences in Moscow. She has always been fascinated by the beauty of pure mathematics and encourages her students to seek the most elegant solutions to the problems that they explore together in class. Having won various math Olympiads in high school, Irena now enjoys helping her students solve problems by thinking outside the box. In her spare time, she plays the guitar, sings, and spends time at her workbench making small human-like figures out of wood.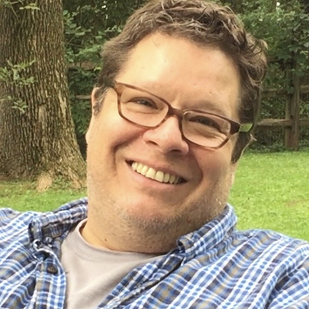 Christopher Goritski
Christopher teaches language arts at AoPS Academy in Princeton. He earned his BFA in writing from Goddard College. He is currently completing his MFA in Writing at Vermont College of Fine Arts. He writes novels, short fiction, and essays. He has spent the majority of his career working as a mental health professional and in IT at Rutgers University. When he isn't writing or reading, he enjoys playing with his dogs in the yard, spending time with his family, sketching, and playing the piano.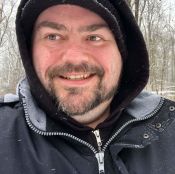 Tim Hart
Tim teaches language arts and mathematics classes at AoPS Academy Princeton. He has worked in education for the past seventeen years as a teacher and instructional leader. He earned his BA from Fordham University and Master's degrees from Fordham and Rutgers University. Tim is currently working towards a doctorate at Rutgers, and he is writing his dissertation on elementary math practices and teacher noticings. In his free time, he loves to read and write, take his dogs for walks along the D&R Canal, watch movies, and spend time with his family.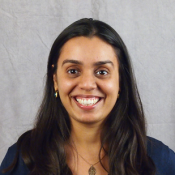 Mansi Khanna
Mansi earned a B.A. in mathematics with honors from the University of Delhi in India and then earned an M.Sc. in Statistics from University College, London. She currently works as a middle school math teacher at Convent of the Sacred Heart School in Manhattan, where she provides differentiated instruction and seeks to incorporate visuals into her teaching. She has also worked as a math teacher at Lawrenceville Summer Scholars, a program based at the Lawrenceville School in New Jersey. She believes that the key to being a successful mathematician is having a growth mindset and embracing struggle as an opportunity for growth. In her free time, she loves traveling to the Himalayan mountains and practicing yoga.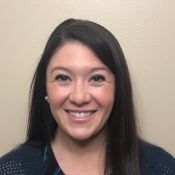 Christina Marino-Behan
Christina teaches both math and language arts courses at AoPS Academy Princeton. A lifelong learner, her love of knowledge inspired Christina to become a teacher of young students. She holds a BA in math, science, and technology and in elementary education from The College of New Jersey, where she also earned a Master's in literacy. Christina enjoys helping students solve challenging math problems and discussing their favorite books. Outside of AoPS Academy, she teaches fourth grade and is a certified Reading Specialist. She likes reading novels, baking, and spending time with loved ones.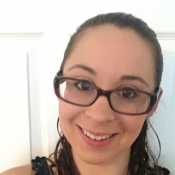 Jacqueline Martin
Jacqueline earned her BS in elementary education and mathematics from The College of New Jersey, and has been teaching since 2013. She currently teaches middle-school math, but has worked with all ages of students, from first grade through high school. When she isn't helping students learn to manipulate algebraic expressions, Jacqueline enjoys playing the violin.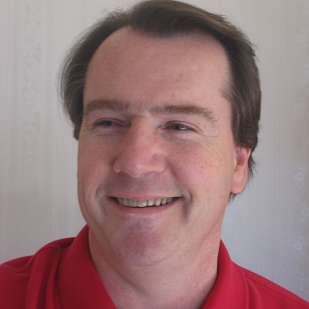 Patrick Murray
Patrick recently retired from teaching high school math. At Monmouth University, he taught logic design and microprocessor system design. He started his engineering career designing NASA Space Shuttle simulators and NOAA weather radar and was also a finalist for the Presidential Award for Excellence in Teaching Mathematics in 2015. He has also authored a manuscript published in Frontiers of Microbiology in 2018 on novel protein enzyme activities where students participated and were also recognized. Patrick's computer consulting firm retained top clients: Novartis, Paine Webber, and Georgetown University Medical Center. An avid gamer his entire life, Patrick can be found in League of Legends solo queue, with Bronze II his highest rank maining Heimerdinger.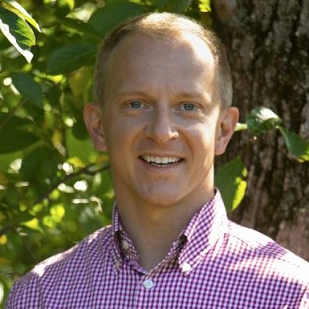 Dr. Jim Neumann
Jim has been passionate about the power of words and communicating their beauty to others all his life. He earned his BA in English literature from Mississippi College, where he became an award-winning essayist and also studied Ancient Greek. While a student, he also worked part time teaching young students after school. Later, Jim continued to apply his literary background as a seminary student at Gordon-Conwell Theological Seminary, where he earned an M.Div. and Th.M. Most recently, Jim completed his PhD in New Testament at Princeton Theological Seminary, where he also studied classical rhetoric. Along the way, Jim has enjoyed numerous opportunities to teach as well. Whenever he's not happily buried beneath a pile of books, Jim also loves running, photography, hiking, good conversation with friends, and dogs.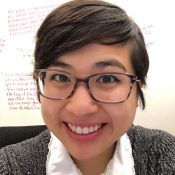 Courteney Palis
Language arts instructor Courteney loves asking questions, exploring new ways of thinking, and having fun with her students! She holds an MFA in writing from Sarah Lawrence College and a Bachelor's degree in journalism and environmental studies from New York University, where she also worked with preschoolers through AmeriCorps's Jumpstart program. Courteney advises college students at The New School's Parsons School of Design, and has also taught at SUNY Purchase College; worked for CityScience, a non-profit promoting STEM education; and advised students at a local community college. In her spare time, she loves to read, write, run, and hang out with her dog, Zeus.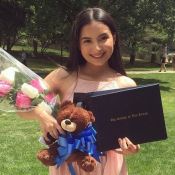 Cynthia Raices
Cynthia is excited to share her love of language arts with the students of AoPS Academy Princeton! She has experience teaching both middle and high school students. Cynthia earned a BA in English secondary education with a minor in Spanish and an MA in English from The College of New Jersey as part of a 5-year accelerated program. She has been recognized by the Sigma Tau Delta English Honor Society for her accomplishments as a scholar and a teacher. In her spare time, Cynthia enjoys reading, drinking coffee, and spending time outdoors.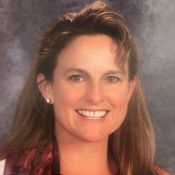 Maureen Sikora
Maureen has been teaching math for ten years and has worked at St. Paul's School in Burlington, Stuart Country Day School in Princeton, and Cedar Hill Prep in Somerset. She has coached middle school teams for math competitions and loves showing her students just how beautiful math can be. Maureen is certified as a middle school math teacher and hold a Master's in special education from Rutgers University; she is also working on obtaining certification to teach high school math. When Maureen isn't learning or teaching math, she enjoys running, outdoor activities, and spending time with her family.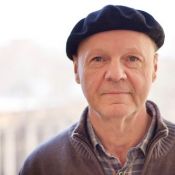 Dr. Gabor Toth
When he isn't teaching math at AoPS Academy Princeton, Gabor is a Distinguished Professor of mathematics at Rutgers University, Camden, where he has been on the faculty for more than thirty years. He earned his PhD in math from Hungary's Eötvös Loránd University and has written six math books, published 80+ research articles, and lectured all over the world. Gabor's research is in geometry, differential geometry, and algebra; he also trains future math teachers and loves helping young students discover the joy of mathematical problem solving. When he isn't teaching, writing, or researching, Gabor enjoys collecting rare books and studying the language of ancient Egypt.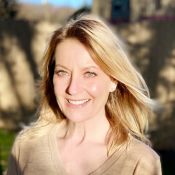 Melinda Van Dillen
Melinda has spent the majority of her career as a corporate communications director in the entertainment and technology sectors. With over 15 years of experience crafting a broad range of messages and material, she is passionate about being able to communicate clearly and effectively. Melinda has also been involved with corporate internship programs and enjoyed helping students grow their communication and PR skills. She holds a B.S. in Writing for Television, Radio and Film from Syracuse University's Newhouse School of Communications and is currently active in several non-profit organizations, including serving as a board member of her local PTA. Melinda enjoys spending free time with her family and friends and can most often be found in her kitchen experimenting with new recipes, playing with her dog or browsing in a bookstore so she can increase the ever-expanding pile of books she wants to read.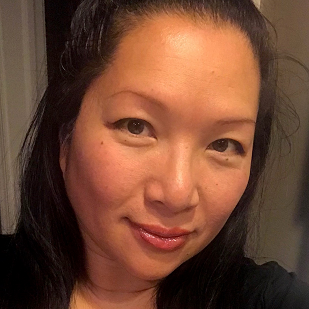 Ping Yan
Ping has been an English instructor at Berlitz (Princeton) for the past 4 years, customizing language lessons for children and adults. Prior to that, she worked as a freelance chef, teaching culinary classes in the NYC metro area. Certified as a TEFL instructor, she is adept at recognizing and addressing different learning styles. Ping has an AAS degree in communication design from Fashion Institute of Technology, and also holds a BS in human resources management. Her love of language arts began at the young age of 7, when she discovered the magical world of the Scholastic Book Club! The delivery of new books was like a birthday and every holiday rolled into one for her. When she's not reading several books simultaneously, Ping enjoys riding her bike, teaching herself how to roller skate, and laughing at the antics of her impossibly cute Scottish Fold cat, Mila.